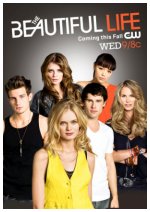 This drama series set in the competitive world of high-fashion modeling stars Mischa Barton as Sonja Stone, a tarnished supermodel who returns to New York City after a mysterious leave of absence, desperate to rebuild her career. Joining Sonja in her struggle to make it to the top are teenage models Chris (Ben Hollingsworth) and Raina (Sara Paxton). Supermodel Elle Macpherson co-stars as the owner of a modeling agency.
Drama, TV
27










The cast is a mixed bag - Mischa Barton was pretty horrible while some of the other unknowns were fairly good. Pretty similar to
Melrose Place
/
Gossip Girl
except that the plot revolves around a group of teen models.