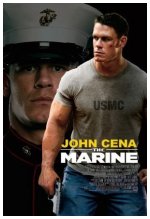 If ruthless gangster Rome (Robert Patrick) and his crew had known the pretty blonde (Kelly Carlson) they kidnapped was married to former Marine John Triton (John Cena), maybe they would have left her alone. But they've incited his ire, leaving the thugs no choice but to stick to their plan. Working solo on his most crucial mission yet, the vengeful Triton is determined to save his wife at any cost in this high-octane action flick.
Action, Adventure, Thriller

11










The action is really good, however i thought the acting on the part of Kelly Carlson was a bit silly and corny.