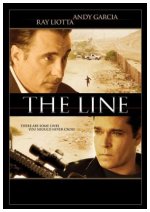 Seasoned assassin Mark Shields (Ray Liotta) hunts down Salazar crime cartel leader Pelon (Esai Morales) in Tijuana, Mexico. Meanwhile, he becomes involved with Olivia (Valerie Cruz), a mother and meth addict struggling to clean up her act and improve her daughter's life. Andy Garcia, Armand Assante and Danny Trejo co-star in this action-packed crime drama inspired by the infamous Francisco Arellano Félix drug cartel.
Action, Adventure, Thriller
27










Slow and pensive, but well filmed. A good drama about drug cartels and prostitution.