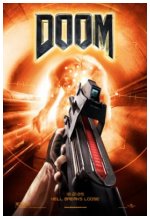 Based on the popular home computer game that put thousands of teen gamers under its spell in the 1990s, this futuristic thriller starring The Rock follows a special ops squad assigned to investigate a distress signal being sent from a distant planet. But when they arrive, the team discovers that mutant aliens have already wiped out most of the population, and there's no one left to save -- except themselves.
Action, Adventure, Fantasy, Horror, Sci-Fi
27










Straight up action - slightly better than I was expecting.