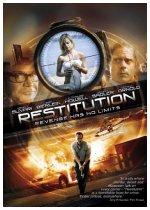 When a crime writer investigates a string of murders in a small town, he uncovers shocking secrets even as his informants start turning up dead. He soon realizes that he can trust nobody -- and that he may become the next victim.
Action, Drama, Thriller
27










The acting is so-so, and the story is a bit on the slow side. Wasn't expecting it to end like it did though, nice surprise.