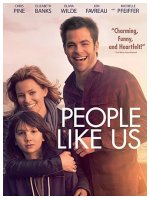 When Sam flies home for his estranged father's funeral, the reading of the will reveals a sister he never knew he had -- and an order that Sam must bring his alcoholic sibling and her young son their inheritance.
Drama
27










A rather unconventional drama, well acted with a decent script.
No comments found, be the first!