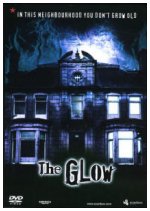 When it comes to apartment hunting, remember this: If something looks too good to be true, it probably is. When Jackie (Portia de Rossi) and Matt (Dean Cain) move into a unit that's cheap, affordable and in a building with mostly elderly residents, they think they've hit pay dirt. What they've hit, instead, is a mess of trouble in the form of relentless nightmares, strange noises from the basement and other horrors. Can they escape alive?
Mystery, Supernatural, TV, Thriller
27










Reasonably good suspense, though they never explained what exactly The Glow is, or who Kari Matchett was supposed to be. Portia de Rossi was okay except for the grimacing smile she did constantly in the beginning of the film.