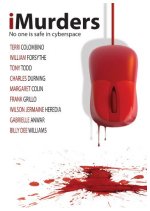 When a cunning serial killer begins picking off the disparate users of a popular Internet chat room, it's up to FBI agents Otis Washington (Tony Todd) and Lori Romano (Brooke Lewis) to bring him -- or her -- down. This suspenseful thriller also stars Gabrielle Anwar ("Burn Notice") as reclusive former model Lindsay Jefferies, William Forsythe as the calculating professor Uberoth and Billy Dee Williams as the enigmatic Robert Delgado.
Horror, Indie, Mystery, Thriller
27










The plot is okay, though not exactly clever or interesting - but even the best plot couldn't save this film from the terrible acting.