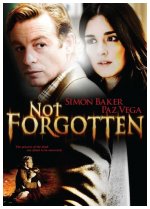 Every family has its secrets, and it's those secrets that come back to haunt banker Jack Bishop (Simon Baker) when the disappearance of his daughter, Toby (Chloe Moretz), disrupts his picture-perfect life in a Southwest border town. Forced to face his past, Bishop travels to Mexico and back into the thrall of his former faith -- the death-worshipping cult of Santa Muerte -- as he searches for Toby in director Dror Soref's atmospheric thriller.
Mystery, Supernatural, Thriller
27










This movie wasn't bad, but nothing set it apart, and the ending wasn't logical.