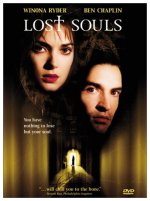 Maya (Winona Ryder) uncovers a satanic plot, but can she prevent the devil from taking over an innocent soul ... and then, the world? Ben Chaplin is charming as the best-selling author who learns that Satan has plans to get between him and his Calvins. Janusz Kaminski, the Academy Award-winning cinematographer of Schindler's List and Saving Private Ryan, makes his directorial debut in this moody, chilling thriller.
Supernatural, Thriller
27










The plot seems to drift aimlessly for the first half of the movie, with none of the characters being compelling enough to take ownership of the story. The second half is somewhat better, but can't save this film from feeling very bland.