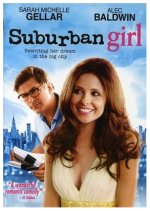 Neophyte book editor Brett Eisenberg (Sarah Michelle Gellar) is paying her dues in New York's literary world when she catches the eye of Archie Knox (Alec Baldwin), a publishing mogul who's several decades her senior -- and has quite the reputation as a womanizer. Director Marc Klein based the script on two short stories from author Melissa Bank's best-seller, The Girls' Guide to Hunting and Fishing.
Comedy, Indie, Romance
27










Script is a bit pretentious. Sarah Michelle Gellar and Alec Baldwin have little or no chemistry, but the cast is okay in general. There were a few genuine and funny moments.