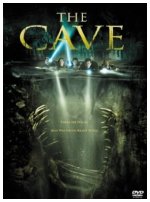 A routine deep-sea dive turns deadly for a group of seasoned cave explorers when the cavern they're surveying collapses, stranding them inside a network of caves at the bottom of the ocean with no way out. But finding the exit becomes an even bigger priority when they discover that evil creatures are sharing the space. Cole Hauser, Morris Chestnut, Eddie Cibrian and Daniel Dae Kim co-star in Bruce Hunt's underwater horror-thriller.
Action, Fantasy, Horror, Sci-Fi
27










A decent suspense/adventure film, with a bit of action in the mix. The ending was unexpectedly good, and set up to allow a cool sequel.