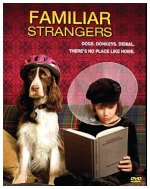 Fresh off the mild success of his first book, Brian Worthington (Shawn Hatosy) makes a rare return to his childhood home for Thanksgiving, where old tensions, a dying dog, a possible romance (Nikki Reed) and a donkey basketball tournament await. The quirky indie dramedy also stars DJ Qualls as Brian's slacker brother Kenny, Cameron Richardson as divorced sis Erin, Tom Bower as gruff dad Frank and Ann Dowd as conflict-averse mom Dottie.
Comedy, Drama, Indie
27










Reminds me of
Family Stone
, except with a more dysfunctional family. Somewhat amusing, had a really slow section 3/4 of the way through though.