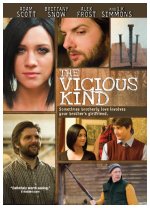 When angry Caleb Sinclaire (Adam Scott) reluctantly agrees to drive his younger brother, Peter, and Peter's girlfriend, Emma Gainsborough (Brittany Snow), home for Thanksgiving, he finds himself attracted to his brother's pretty girl. Before long, his desire morphs into an obsession that could either completely unhinge the family -- or be the catalyst he needs to confront feelings he has long repressed. J.K. Simmons and Alex Frost co-star.
Comedy, Drama, Indie, Romance
27










Strange and twisted yet comedic at the same time. Adam Scott is amusing as the tortured older brother. Brittany Snow is interesting, though a meltdown with screaming and breaking things would have appropriately offset her saccharine sweet demeanor.