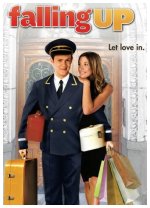 When his father is killed in a bizarre sports accident, wrong-side-of-the-tracks Henry O'Shea (Joseph Cross) quits nursing school to earn cash as a doorman at a posh New York apartment building, where he falls for lovely resident Scarlett Dowling (Sarah Roemer). As the pair's relationship progresses, Henry's sister (Rachael Leigh Cook) encourages the romance, but Scarlett's mother has other ideas. David M. Rosenthal directs this romantic comedy.
Comedy, Indie, Romance
27










The best doorman movie I've ever seen. Jokes aside, it was a simple but fairly well done movie with a cute romantic angle.