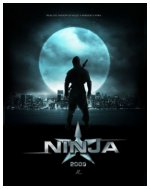 American Casey (Scott Adkins) journeys to Japan to study the ancient martial art of ninjutsu with the greatest masters on the planet. Now his training will be put to the test when he's summoned by his sensei (Togo Igawa) to return to New York on a dangerous mission. Casey must protect the Yoroi Bitsu, an armored chest containing the weapons of a legendary ninja. Todd Jensen co-stars in this kickin' martial arts thriller.
Action, Adventure, Martial Arts
27










I ended up hating yet rooting for the bad guy in this movie, because the hero is so pathetically uncompelling. Poor acting and fight sequences too.