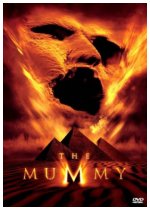 When an American archaeology team unwittingly resurrects a cursed mummy, it's up to adventurer Rick O'Connell (Brendan Fraser) and clumsy Egyptologist Evelyn Carnahan (Rachel Weisz) to stop the evil spirit in this action-packed blockbuster remake of the 1932 thriller. As the pair -- with Evelyn's brother, Jonathan (John Hannah) -- attempt to piece together a plan, the mummy slowly gains the power to unleash destruction upon the entire world.

Action, Adventure, Supernatural, Thriller
27










The entire cast is pretty good, but Rachel Weisz does a spectacular job as the clumsy librarian. Other than that this is a fairly standard save the world adventure movie. Definitely the best in the series though.