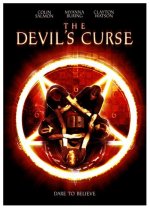 Several theological students summon a hellish demon in an experiment to test their own faith -- and end up paying a severe price in the process. Ten years later, the curse lives on as five students move into the abandoned residence hall of the Catholic school. But what was supposed to be a larkish weekend stay turns deadly when the kids realize they are not alone. Toni Harman directs this supernatural horror-thriller set in London.
Horror, Supernatural
27










The lead up was a bit long, but once the real story got going it was pretty good, and the ending was fantastic.