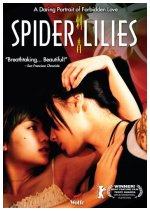 In order to drive more traffic to her erotic Web site, Jade (Rainie Yang) decides to get a sexy new tattoo. At the nearby tattoo parlor, she runs into Takeko (Isabella Leong), a young woman she's had a crush on since childhood. Quiet and reserved, Takeko claims that she doesn't know Jade, but Jade is persistent and sets out to seduce the object of her desire.
Drama, Foreign, GLBT, Romance
27










Foreign with subtitles. A slow but convincing drama about a cam girl and her tattoo artist, and their history as children. It manages to smoothly tie in family members, as well as keeping the tattoo theme alive and interesting.