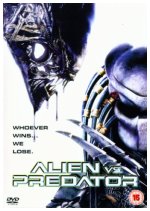 The creepiest creatures from two epic thrillers face off in the ultimate showdown in this film directed by Paul W.S. Anderson. The fun begins when scientists and explorers (played by a cast that includes Sanaa Lathan and Raoul Bova) discover an ancient pyramid in Antarctica. But the structure isn't the only behemoth in the ice. A battle between two otherworldly populations is threatening to destroy the region and its inhabitants for good.
27










Probably the best so far out of the
Alien
and
Predator
series. This had a good cast, a neat plot, and plenty of action to keep it interesting. To top it off the ending was cool, yet appropriate.