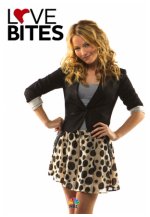 The first season of this romantic comedy series follows the misadventures of sexy singles Annie (Becki Newton) and Frannie (Jordana Spiro) as they navigate the vagaries of 21st-century dating -- even as all their other pals happily settle down into married bliss. Though cheery Annie and cynical Frannie don't always see eye to eye, their shared experiences shed a unique light on the mysteries of sex, love and modern relationships.
Comedy, TV

2










Inventive, heartfelt, bold and funny. Adventurous tv. Really enjoyable.
27










Incredibly inconsistent acting ranging from hilarious to high school drama club. Trailers from the pilot episode have Jordana Spiro - replacing her was a bad idea, as was changing the main character to be pregnant instead of a virgin.