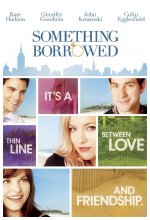 When successful single lawyer Rachel (Ginnifer Goodwin) learns that her best friend, Darcy (Kate Hudson), is engaged to Dex (Colin Egglesfield) -- the same guy she's pined after for years -- she's determined to maintain her loyalty. But things don't go quite as planned. Instead, she and Dex wind up in bed on the night of her 30th birthday party. Not surprisingly, the fallout from their romantic "slip" generates awkwardness for all concerned.

15










Enjoyed Goodwin and Krasinski, Hudson grated on the nerves, and Egglesfield added a handsome face. A bit uneven, but overall not a bad escape movie.
27










John Krasinski is the only good thing about this movie, and he doesn't have a very big part. The rest is just a sappy tired mess.