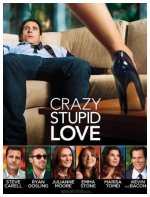 When Cal Weaver (Steve Carell) discovers that his wife (Julianne Moore) wants to end their marriage, he reluctantly faces the unwelcome prospect of single life with the counsel of the younger and smoother super-bachelor Jacob Palmer (Ryan Gosling). Meanwhile, Cal's adolescent son, Robbie (Jonah Bobo), has formed an unquenchable crush on his 17-year-old babysitter (Analeigh Tipton) -- but is she more interested in Robbie's recently unwed father?

15










Some stupid parts, some parts that worked really well--another movie that wasn't outstanding, but didn't feel like a total waste of time either. Good enough sums it up.

1










verry verry nice
27










Not that we need another movie about love - but at least this wasn't quite as sappy as it could have been, and had some good humor. It manages to avoid being cliche for the most part.