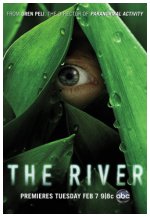 In this outdoor mystery series set in the Amazon jungle and shot as a documentary, the disappearance of a popular wildlife TV host prompts his friends and family to mount a search up the vast river.
Action, Adventure, Drama, Supernatural, TV
27










Cloverfield
with ghosts instead of a monster. I can't believe they thought suspense film technique would translate well into a TV series. Luckily it has a good cast, because without them the show would have nothing going for it.