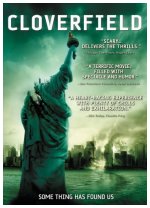 A going-away party in Manhattan is interrupted when a mysterious monster of epic proportions launches an attack on New York City. With camcorder in hand, a small group of friends make their way out into the chaotic streets, scrambling to stay alive. Mike Vogel, Lizzy Caplan, Jessica Lucas, Michael Stahl-David, Odette Yustman and T.J. Miller star in this frenetic sci-fi thriller directed by Matt Reeves.
Action, Adventure, Disaster, Fantasy, Sci-Fi, Thriller

16










Fun concept with a consistent execution, though the overall story was a little weak. The actual monster didn't meet the expectations from the strong build-up.