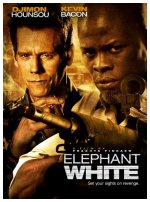 Hired by a powerful businessman to slaughter the Thai sex traffickers responsible for murdering his daughter, Curtie Church has a clear goal at the start of his mission -- but that's before he finds himself caught in the middle of a deadly gang war.
Action, Adventure, Thriller

14










Djimon Hounsou and Kevin Bacon star in this action film about Thai sex trafficking. Ridiculous at nearly every turn, Hounsou's natural charm and Bacon, sporting a hysterical English accent, make this a highly flawed but ultimately fun film.