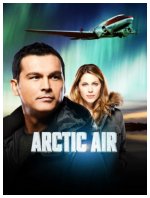 On the ground, Bobby, the headstrong business partner, struggles to save the airline from crashing financially while Mel, the cantankerous co-owner, keeps his crew of pilots in the air. Caught in the crossfire is Mel's hotshot pilot daughter Krista. There's a new gold rush heating up under the permafrost, and there are new fortunes of diamonds and oil to claim.
Adventure, Drama, TV
27










The acting and CGI aren't the best, but this Canadian-made drama about an Alaskan airline isn't half bad. There are a couple recognizable
Sanctuary
cast members. The characters make the plot engaging even though it isn't mind-blowingly creative.