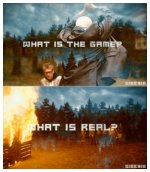 In 1908, an unexplained event occurred deep in the remote Siberian territory of Tunguska. Now, 100+ years later, 16 reality-show participants descend on Tunguska unknowing of the land's mysterious past. These contestants will attempt to battle the elements and each other in a quest to survive the harsh winter and claim a large cash prize. What is initially met with unbridled enthusiasm quickly turns to sheer panic as a series of strange events begin to occur.
Drama, Horror, TV
27










I didn't realize going in that this was a horror drama disguised as a reality tv show, and was disappointed. The supposedly scary bits are cliche, though it's filmed well so you may not know at first if it's fiction or manufactured reality tv drama.
No comments found, be the first!