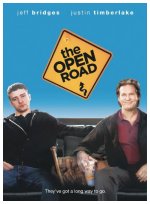 With his mother (Mary Steenburgen) facing surgery, Carlton (Justin Timberlake) and his friend Lucy (Kate Mara) travel to Ohio to round up his estranged father, Kyle (Jeff Bridges), a baseball legend. Michael Meredith's comedy-drama follows the unlikely trio on an emotionally awkward road trip back to Texas. As the miles unfold before them, father and son begin a journey of reconciliation in the hopes of healing old wounds. Lyle Lovett co-stars.
Comedy, Drama, Indie
27










Nothing exciting, but still cute and decent - definitely wouldn't have been as good without Kate Mara - she was perfect for this role. Jeff Bridges was pretty hilarious too.