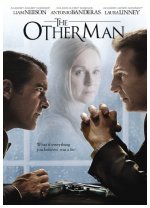 Over dinner, Peter's (Liam Neeson) wife, Lisa (Laura Linney), essentially reveals that she's been cheating on him -- and then disappears the following day. Obsessed with learning the details, Peter tracks down Ralph (Antonio Banderas), Lisa's lover. Believing Ralph doesn't know who he is, Peter plays little games with him in an effort to quell his own despair. Master of human insight Richard Eyre (Notes on a Scandal) crafts this compelling drama.
Book, Drama, Mystery, Romance
27










Liam Neeson lends the movie a rather frantic and disengenuous flavor.