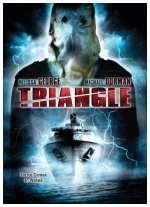 Murder strikes the Bermuda Triangle in this gripping high-seas horror starring Melissa George, Liam Hemsworth and Rachael Carpani. Jess encounters the first of many bad omens when her car kills a seagull near the local harbor. Later that night, her yacht hits a storm, forcing her and her friends to board a mysterious deserted ship. The clock on the ship has stopped -- and so has any sense of safety. Christopher Smith writes and directs.
Horror, Supernatural
27










Weird but rather cool at the same time. The resolution is clever but not satisfying, so it works both for and against the movie.