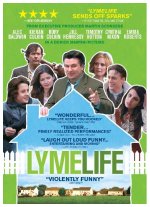 Set in 1970s suburbia, this coming-of-age tale revolves around the exploits of a pair of Long Island families grappling with complex relationships, financial woes and an outbreak of lyme disease that's "terrorizing" their community. Brothers Derick Martini and Steven Martini helmed this quirky dramedy that features a stellar cast, including Alec Baldwin, Rory Culkin, Kieran Culkin, Cynthia Nixon, Timothy Hutton and Jill Hennessy.
Comedy, Drama, Indie
27










Odd premise, but the cast is good and carries the film decently.