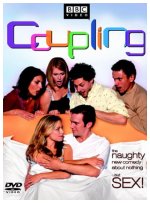 This BBC television series -- intended to be a "Friends" across the Atlantic -- offers the same virtual scenario as the New York-based series, with one exception: a greater emphasis on sex. Six friends in various stages of relationships are caught in hilarious and often embarrassing situations that usually lead to sexual tension, if not out-and-out sexual activity. This collection comprises the entire first season -- six episodes in all.
Comedy, TV

10










Impeccably scripted semi-autobiographical comedy series from Stephen Moffat. The humor is dirty without being raunchy, and it never crosses the line into stereotypes. All of the character remain real and heartfelt. It ends nicely and completely.
27










A British sitcom - the dirtier and funnier version of
Friends
from across the pond.