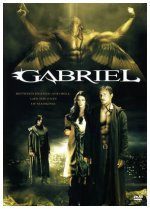 In the long-standing fight between good and evil, Gabriel (Andy Whitfield), the lone surviving archangel, must engage in an epic last stand against the fallen angels to save the citizens of purgatory. Taking on human form, Gabriel wrestles with earthly emotions -- including a romance with a prostitute (Samantha Noble) -- and launches a fierce battle against purgatory's ruler (Dwaine Stevenson) in this dark actioner.
Action, Adventure, Fantasy, Foreign, Sci-Fi
27










Interesting story line, worth a look. Slow moving with a
Sin City
vibe. The opening credits/scenes are the worst, and it gets progressively better from there. The camera work was good, but the film still had a rough/indie feel about it.