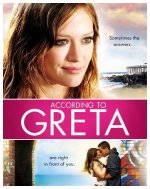 Dumped on her elderly grandparents (Ellen Burstyn and Michael Murphy) for the summer by her neglectful mother, 17-year-old Greta (Hilary Duff) thinks that suicide is the answer to her problems -- until she finds love with a charming short-order cook (Evan Ross). But the romance doesn't sit well with Greta's grandparents, who can't get past her boyfriend's skin color or his criminal record. Melissa Leo plays Greta's thrice-married mom.
Drama, Indie, Romance
27










This movie is what
Georgia Rule
should have been. I never really have high expectations for Hilary Duff, but she isn't bad.