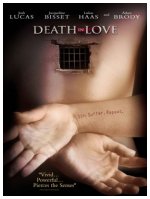 During World War II, a Jewish woman (Jacqueline Bisset) had an affair with a Nazi war criminal. Decades later, her two sons live in the emotional shadow of this tryst. One (Josh Lucas) drifts through life until a he's befriended by a charming co-worker (Adam Brody); the other (Lukas Haas) is unable to flee his stifling relationship with his mother. When the war criminal reemerges, all must confront the past and new directions for the future.
Drama, Indie, Romance
27










Extremely slow, boring movie.