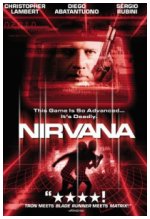 Although computer genius Jimi (Christopher Lambert) has finished programming the ins and outs of a new computer game without any help, he's stunned to find that he's not in complete control of the game's characters, including one in particular named Solo. Desperate to escape his redundant life, Solo asks Jimi to destroy the game before it's released, which will require the help of an unusual hacker to break into Jimi's company's files.
Action, Fantasy, Sci-Fi, Thriller
27










Interesting story and most of the actors were decent.