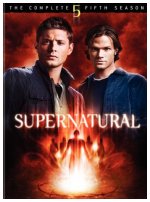 Brothers Sam (Jared Padalecki) and Dean Winchester (Jensen Ackles) investigate supernatural mysteries in this spine-tingling series. When their dad disappears while tracking evil forces, Sam and Dean put aside their differences and embark on a mission to find him. While searching for their father, the two run up against a host of vengeful otherworldly entities, including murderous Hook Man, mirror-bound Bloody Mary and the cannibalistic Wendigo.
Fantasy, Mystery, Sci-Fi, TV

10










Like many tv shows, Supernatural hits its stride in the second season. Sam and Dean have great banter, and the monster of the week stories are tremendous fun. The supporting characters are equally likable and provide ample entertainment.