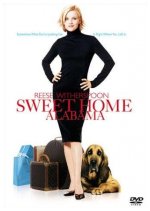 Abandoning her rural Alabama background and high school-sweetheart husband (Josh Lucas) in favor of Manhattan's glamorous social circles, Melanie Smooter-Perry (Reese Witherspoon) adopts a chicer surname to go with her new life. As career woman Melanie Carmichael, she attracts a handsome Park Avenue boyfriend (Patrick Dempsey) … but then he pops the question, forcing Melanie to go down South and finally get her divorce papers signed.
Comedy, Romance
27










Reese Witherspoon's second best role - after
Cruel Intentions
. A feel good film with a cute story and a decent cast.