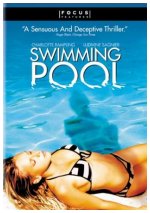 Famous British mystery writer Sarah Morton (Charlotte Rampling) needs a break, so when her publisher, John Bosload (Charles Dance), offers to let her use his vacation home in southern France during the off-season, Sarah deems it the perfect opportunity for a breather. Her hopes for a carefree idyll are shattered, however, when John's shiftless and brazenly promiscuous daughter (Ludivine Sagnier) arrives and sweeps Sarah into her reckless world.
Foreign, Indie, Thriller
27










A dreadfully slow movie, vaguely reminiscent of
Stealing Beauty
in pacing and atmosphere, but completely different as far as content and value.