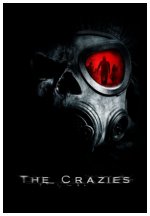 When a plane crashes in a small town, a secret biological weapon is released. As the toxic substance infiltrates the local water system, some residents become gravely ill, while others descend into homicidal madness. Sheriff David Dutton (Timothy Olyphant) attempts to set things straight, but soon the military becomes involved in containing the killer virus. Breck Eisner directs this chilling remake of George A. Romero's 1973 horror classic.
Action, Disaster, Horror, Supernatural, Thriller
27










Decent action story, though I don't understand how the guys at the end were still alive after 24 hours. Had a bit of a
Resident Evil
feel to it, but slower paced.