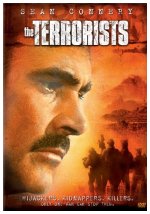 A gang of international terrorists kidnaps a British ambassador and demand the release of their cohorts, who are imprisoned in England. Meanwhile, a Scandinavian security expert (Sean Connery) plays hardball to secure the ambassador's release. But as the police close in on their targets, the criminals hijack an airliner and a tense standoff develops from the airport in Oslo. Ian McShane co-stars in this explosive action thriller.
Action, Adventure, Foreign, Thriller
27










An older, but still entertaining, thriller with Sean Connery at the helm. Some good twists throughout the movie keep it interesting. Connery's acting gives this a similar vibe to
The Next Man
but the plot flows much better in this film.