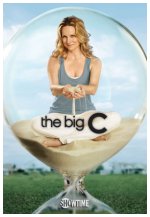 Laura Linney stars and executive produces this engrossing Showtime series about the complexities of living with cancer. Cathy, a suburban housewife, is diagnosed with cancer and looks for the humorous side of living each day as if it were her last. Oliver Platt co-stars in this dark comedy as Cathy's self-absorbed husband, Paul, who must deal with the likelihood of losing his wife and heading their family alone.
Children, Comedy, Drama, TV
27










A vaguely entertaining show about a mother who gets cancer and starts cutting loose and acting a little crazy. It's a pretty basic drama with no surprises - and not much to really draw you in or keep you watching. The acting is fine, I guess.