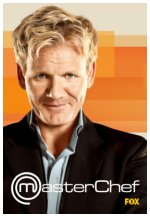 Gordon Ramsay stars in Masterchef, the new series that takes amateur chefs - many of whom simply cook as a hobby - and attempts to turn one of them into a culinary master. Contestants on Masterchef will be put through the paces with various challenges as they compete head-to-head to create delicious dishes.
27










As with many of Gordon Ramsay's shows - entertaining and delicious. This US version is far better than the original
MasterChef
. My only complaint is that it seems unfair that they only taste three dishes in many rounds.