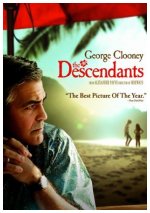 When his wife is killed in a Waikiki boating accident, distant father Matt King (George Clooney) begins an iffy journey to repair his fractured relationship with his two daughters. But he's also trying to decide whether to let go of some valuable family real estate. Judy Greer, Beau Bridges and Matthew Lillard co-star in this tragic-comic tale of legacy and unexpected loss based on the novel by Kaui Hart Hemmings.

15










Although I think this is Clooney's best acting to date, the story is not compelling or large enough for a full length film. A few good moments, but failed to keep my interest throughout.
No comments found, be the first!