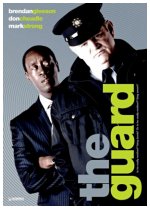 When tightly wound FBI agent Wendell Everett (Don Cheadle) invades an Irish village in pursuit of international drug dealers, wisecracking local copper Gerry Boyle (Brendan Gleeson) does his best to annoy the American and get on with his circumscribed life. But soon there's a murder, and Boyle finds himself swept up in detective work way beyond his pay grade. John Michael McDonagh directs this action-filled comedy.
27










A movie so absurd it becomes hilarious. The cast has an extremely eclectic mix of accents which makes it even more odd.
No comments found, be the first!