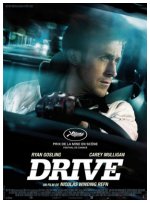 In this thriller, Driver, a Hollywood stuntman who moonlights as a getaway driver, is lured from his isolated life by a lovely neighbor and her young son. His newfound peace is shattered, however, when her violent husband is released from prison.

2










Mysle, ze nie dla wszystkich, jak ktos spodziewa sie filmu akcji to sie zawiedzie. Chwilami nudny, ale bardzo klimatyczny ze wspanialymi ujeciami poscigow.

1










The best thing ever
27










Most of the good driving is in the trailer, and it isn't worth watching this entire film just for that. The rest is fairly deadpan with a totally unconvincing relationship angle. Much of the movie is a big yawn.