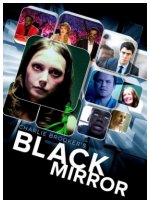 Black Mirror is three stand alone dramas that tap into the collective unease about our modern world. They are sharp, suspenseful, satirical tales with a techno-paranoia bent. 'The National Anthem' looks at how life is much harder for the rich and powerful now that information is disseminated so quickly; '15 Million Merits' is satire on our insatiable thirst for distraction; 'In Memoriam' is an alternate reality where everyone has access to a system which records everything they do, see or hear.
Drama, Sci-Fi, TV, Thriller
27










This mini-series reminds me a bit of
The Hunger
- though more realistic and relevant. Attempting to be thought provoking, the episodes are intriguing and entertaining while still providing social commentary.