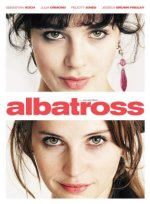 The studious life of university-bound Beth is turned upside down when would-be novelist Emilia takes a job at the seaside hotel owned by Beth's family. But things get a little dicey when the free-spirited Emilia begins a fling with Beth's father.
Drama, Indie, Romance
27










Aside from a slow middle this is an excellent character drama. It had good emotion and a decent flow. Jessica Brown Findlay was an excellent choice for the role; the rest of the cast were good as well.