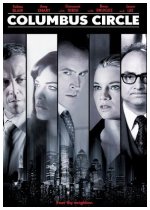 When her next door neighbor is murdered, an agoraphobic Manhattan heiress who hasn't left her apartment in decades finds herself forced to deal with the detective investigating the case and the new couple who move into the dead woman's apartment.
Drama, Mystery, Thriller
27










After the first 20 minutes the rest was rather predictable, but Selma Blair was excellent - and the ending was fun. Reasonably slowly paced until the end when things started wrapping up.